Updated: 01/20/2012
Jan 21, 2012
The Church of Mabus.com Radio Show

11:00pm-1:00am
Feb. 25-26, 2012
Strange, Rare and Unusual Sightings Seminar

Cabela's – Wheeling, West Virginia
11:00am, Conference Room
On Saturday Stan will be speaking about UFOs & Bigfoot.
On Sunday Stan will be discussing strange creature sightings.
April 21, 2012
(BORU) Butler Paranormal Conference

11am-7pm
Lyndora, PA
(check back for updates)
April 28-29, 2012
Ligonier, PA
Stan will be speaking at this event.
(Check back for details)
June 22-24, 2012
Monster Bash
The International Classic Monster Movie Conference & Film Festival

Butler, PA
Stan will be speaking on June 23rd at 2:30 pm concerning mysterious creature sightings in PA.
Stan will attend all three days and be available for book signings.
August 18-19, 2012
Native-American Festival

236 Skyline Drive, Saltsburg, PA 15681
10:00 am to 6:00pm – Grand Entry at noon, both days.
(Check back for updates)
---
Photos from
2011 Pittsburgh UFO-Bigfoot Conference
| | |
| --- | --- |
| | Stanton Friedman, Author and UFO authority with Stan Gordon. |
| | Dr. Jeff Meldrum, Bigfoot expert with Stan Gordon. |
| | Steve Kulls, "The Squatch Detective." |
| | Four year old Darius Malecki, is very interested in Bigfoot. Here he is sharing his thoughts with Stan. |
Photos from
2011 Fort Ligonier Days events and
Book Signing at Second Chapter Books
Downtown Ligonier
| | |
| --- | --- |
| | The Fort Ligonier Days parade was well organized and brought many people to this historic town. |
| | The U.S. Marine Corp Band put on an excellent performance in the parade. |
| | Stan with Jim O'Brien, sports author at the Second Chapter Book Store signing event. |
| | Stan and Dave Crawley, KDKA-TV news reporter and author, at Second Chapter Books. |
Photos from the
Sixth Annual Kecksburg
Old Fashion Days & UFO Festival
| | |
| --- | --- |
| | The annual bed race event attracts a lot of attention. |
| | Some of the Kecksburg Fire Department vehicles that were also in the parade. |
| | The famous burn out contest brings out the crowds. |
| | The Kecksburg V.F.D. UFO Gift shop display, arts and craft venders, and paranormal exhibits inside the social hall. |
| | Kecksburg UFO witness Bill Bulebosh stopped by the exhibit area to visit. |
| | Contestants of the Out of This World UFO Hot Dog Eating Contest prepare for the event. |
| | Ron Struble, Chairman of the Kecksburg UFO Festival Committee, introduces Stan Gordon at the UFO conference. |
| | Stan at his display table with his grandson Peyton. |
| | The mockup of the Kecksburg UFO overlooks the festival area. |
| | UFO and Bigfoot researchers and investigators from the Pittsburgh area, set up displays, and answered questions from the public. |
---
Photos from the
12 Annual McMinnville, Oregon UFO Festival
May 13-14, 2011
| | |
| --- | --- |
| | Robert Salas, Conference speaker, discussed the 1967 UFO encounters at Malstrom Air Force Base. |
| | Paola Leopizzi Harris, Conference speaker, discussed the 12 protocols of Exopolitics and the 1945 San Antonio UFO crash case. |
| | Peter Davenport (left) Director of the National UFO Reporting Center, with Stan Gordon, Conference speaker, who discussed UFOs and Bigfoot sightings, and the 1965 Kecksburg, PA UFO crash incident. |
| | A huge crowd attended the UFO Festival parade and other events sponsored by the McMenamins Hotel Oregon. |
| | Stan waves to the crowd who attended the festival parade. |
| | Even the local pets dressed up for the McMinnville out of this world event. |
---
Stan at Y108!
Stan (left) with Monty and Zeke, from the Y108 morning radio show on FM 107.9 in Pittsburgh.

The show airs from 6-10am.
---
George E. Lutz
UFO-Bigfoot Researcher, Has Passed Away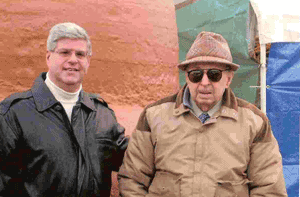 It is with great sadness that I am making you aware, that my longtime friend and research associate, George E. Lutz, 89, passed away on December 18, 2010. George and I began to investigate UFOs, Bigfoot, and other strange incidents here in Pennsylvania during the early 1970's. He was an avid outdoors man, hunter and fisherman. Lutz was also a former Air Force pilot, and retired as a major in the Air Force Reserves.
George was a kind and friendly person, and we became very close friends during the many years that we spent together. We spent many days and nights searching for evidence of the strange occurrences that were constantly coming to our attention. His experience and background gave credibility and understanding into the many strange incidents which we investigated together. Lutz was a member of the investigation team that responded to the classic October 25, 1973, UFO-Bigfoot incident outside of Uniontown in Fayette County. I will miss George immensely.
The viewing for George E. Lutz, will be on Wednesday at the James E. Lindsay Funeral Home, 3343 Route 130, Harrison City, from 9-11 am. The funeral services are scheduled the same day at 11 am. Interment will take place at the Twin Valley Memorial Park in Delmont. Donations are requested to the Westmoreland County Food Bank.
---
Photos from the
Monster Bash 2010
June 25-27, 2010 – Butler, PA
The annual Monster Bash Conference was held this year on June 25th-27th, at the Days Inn at Butler, Pennsylvania. It was indeed a great event for those who have an interest in sci-fi and horror films and related memorabilia. The organizer of the event is Ron Adams, who did an excellent job on this three day monstrous event. I was invited to speak on Saturday about the UFO & Bigfoot subject. The program was well attended, and many from the audience approached me about their own personal paranormal experiences.
I have always enjoyed the 1950-1960's sci-fi movie classics and was fortunate to meet and speak with some of the great movie and tv stars of that time period at the Monster Bash. Check out some of their pictures below. I highly recommend attending the 2011 Monster Bash, which is already being organized.
(click images to see larger versions)
Ron Adams (left), organizer of Monster Bash, and Stan.
Stan with the Saucerman and King Kong
Stan with Chilly Billy Cardille, who hosted the famous Chiller Theater TV show in Pittsburgh for many years.
Stan with movie star Julie Adams who starred in the the classic, Creature From The Black Lagoon. She also appeared with many other famous stars such as Elvis Presley, Jimmy Stewart, and Rock Hudson.
Jimmy Hunt, star of the sci-fi classic, Invaders from Mars and Stan.
Stan with Billy Gray, who starred in the sci-fi classic, The Day The Earth Stood Still. Billy is also well remembered for the role of Bud he played on Fathers Knows Best.
Ann Robinson, star of the classic movie, War of the Worlds, and Stan. Ann also starred or guest starred in many movies and tv shows such as Dragnet, Perry Mason, and Alfred Hitchcock Presents.
Stan and actor Charles Herbert who starred in many movies and tv shows including, The Fly, 13 Ghosts, the Twilight Zone and One Step Beyond.
Actor Kenny Miller who starred in such films as I Was A Teenage Werewolf and Attack of the Puppet People, with Stan.
Stan with actress Susan Gordon who appeared in many movie and tv shows such as Attack of the Puppet People, Miracle on 34th Street, the Danny Thomas Show and the Donna Reed Show.

Also, Bert I. Gordon, who directed many movies including The Beginning of the End, The Amazing Colossal Man, and The Empire of the Ants.

The famous 1958 sci-fi movie, The Blob which concerned a slimy alien form that frightened residents of a small Pennsylvania town, drew much attention at the Monster Bash.

Wes and Judi Shank, the caretakers of the Blob silicone, are shown here with their display.

Richard Gordon, producer of a number of movies including, Fiend Without a Face, and Stan.
---
Photos from the
Ohio MUFON UFO Conference
May 15, 2010 – Ashland, OH
(Click images to see larger version)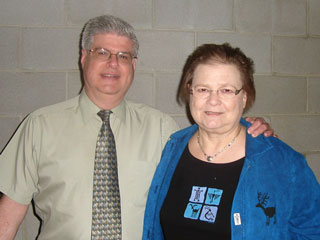 Stan and Phyllis Budinger, Analytical Scientist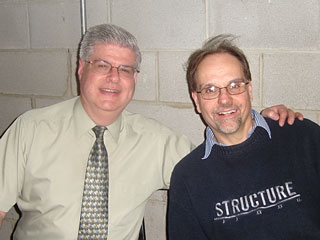 Stan and Philip Haseley, Anthropology Professor, Niagra County Community College, New York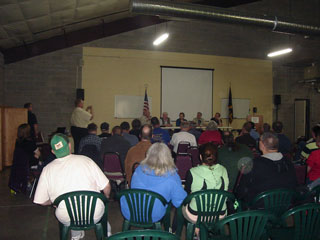 The conference ended with a panel discussion. Seated from left to right, Bill Jones, Ted Phillips, Phyllis Budinger, Stan Gordon, and John Ventre.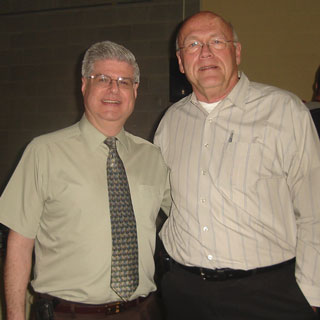 Stan and Bill Jones, Ohio MUFON State Director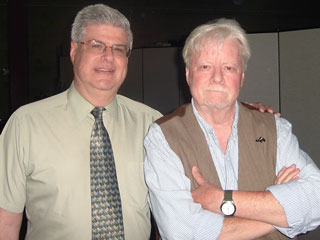 Stan and Ted Phillips, the world expert on UFO physical trace cases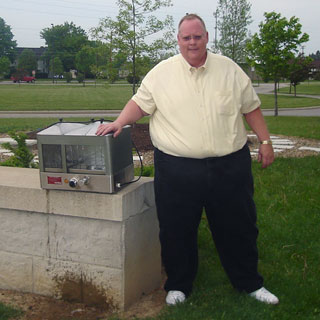 Terry Hamilton, host of the Ohio conference, with his famous hot dog cooker
Photos from the
BORU Paranormal Conference
April 10, 2010 – Lyndora, PA
(Click images to see larger version)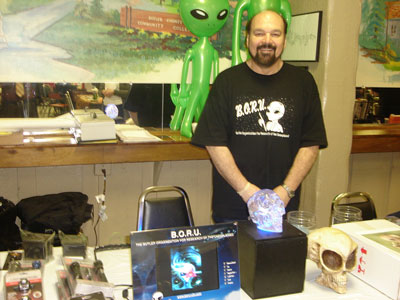 Dan Hageman, Director of (BORU) The Butler Organization for Research of the Unexplained.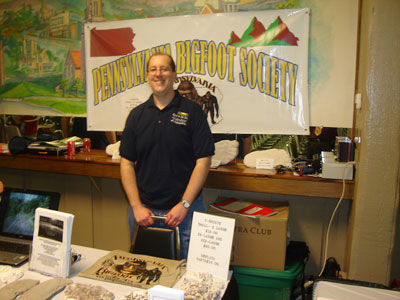 Eric Altman, Director of the Pennsylvania Bigfoot Society stands in front of his display.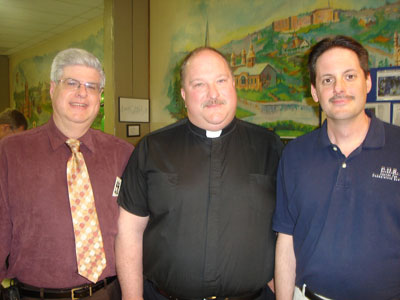 Stan Gordon (left) Rev. Robin Swope (center) and Brian Seech, Director of (C.U.E.) The Center for Unexplained Events.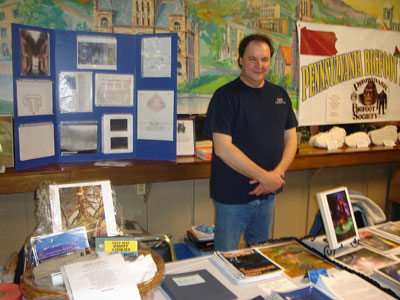 Keith Bastianini, with some of his UFO graphic creations.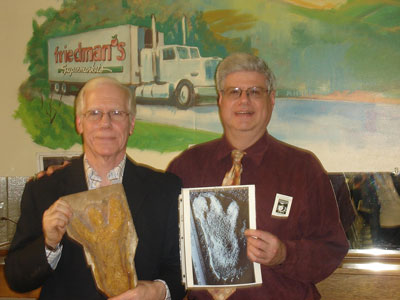 Author, C. William Davis III, displays his creation of a 3 toed footprint he saw in the 1950's in the Pittsburgh area. Stan Gordon (right) shows a picture of a cast of a 3 toed footprint found near Greensburg, PA in 1973.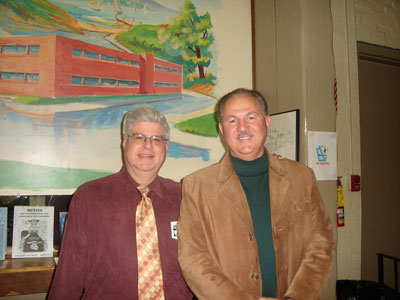 Stan Gordon (left) and John Ventre, The Pennsylvania MUFON State Director.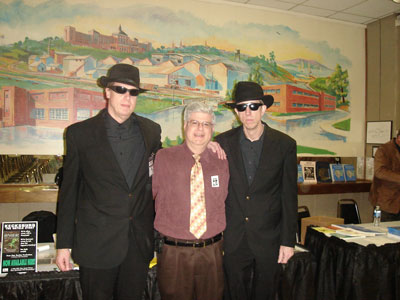 Stan Gordon stands between the Frick Brothers, also known as the Men in Black.