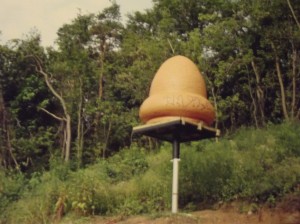 The 2014 Kecksburg (PA) Old Fashion & UFO Festival will be held July 25-27, 2014 at the Kecksburg V.F.D. grounds. The event officially opens on Saturday with the parade and continues all day with many unique family events. The free UFO Conference will be held on Sunday afternoon with other events also taking place that day. Keep checking this website and the Kecksburg V.F.D. for updated information at: www.kecksburgvfd.com .
Researchers and organizations with displays in the social hall.
Stan Gordon-researcher
Eric Altman-PA Bigfoot Society
Brian & Terrie Seech-Center For Unexplained Events
Fred Saluga-W. VA MUFON State Director
John Ventre-PA MUFON State Director
-Cheryl Alsippi-ALKO PSI-paranormal research group
Legend Hunters-Ryan Cavalline, Dave Rupert
2014 Kecksburg UFO Festival Conference Speakers-  1:30-5 PM
1:30-2 PM-Stan Gordon-An Update on recent UFO, Bigfoot, and other Mysterious Encounters reported from Westmoreland County and Pennsylvania.
2-3 PM-Eric Altman-"Westmoreland and Fayette County Bigfoot Encounters"
3-4 PM-John Ventre-"The Case for UFOs"
4-5 PM-Brian Seech-"Strange Cryptids of the Ohio River Valley."